Country Music Star Ty Herndon Comes Out As Gay
Country singer Ty Herndon, who had hits with "What Mattered Most" and "Living in a Moment", has come out as gay in a new interview with People magazine. "I'm an out, proud and happy gay man," the Nashville artist revealed.
Herndon, 52, says he first thought he might be gay when he was 10, and began coming out his family at age 20.
"My mother probably knew I was gay before I did. I remember sitting down with her and having the conversation," he recalls. "But, ultimately, she was more concerned about me having a happy life... [My family] has seen me struggle with being gay my whole career."
He hasn't had an easy road: In 1995, he was arrested for exposing himself to an undercover police officer (the charges were dropped in a plea agreement), and by the early 2000s his songs were no longer played on the radio. The twice-divorce singer gained 75 pounds, declared bankruptcy, and entered drug rehab twice.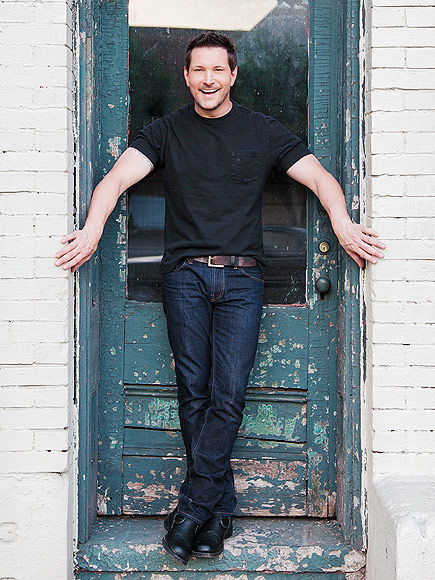 "I have made a lot of mistakes in my life. They've been my mistakes, and I own them," says Herndon. "I've done a lot of work around forgiveness with people that I've hurt and people I've not been honest with because of my sexuality."
Happily partnered for five years, Herndon thanks out country singer Chely Wright for encouraging him to come out publicly. He says he hopes his story spares others the pain he went through.
"I was 10, sitting in church and horrified that I might be a homosexual—and I know there's a lot of those kids still out there," Herndon explains.
"They can be loved by God, they can be married one day, they can have a family, they can give their parents grandkids. They're not broken, they're not sinners and they're perfectly beautiful."
Herndon will appear tonight on Entertainment Tonight to discuss his story.